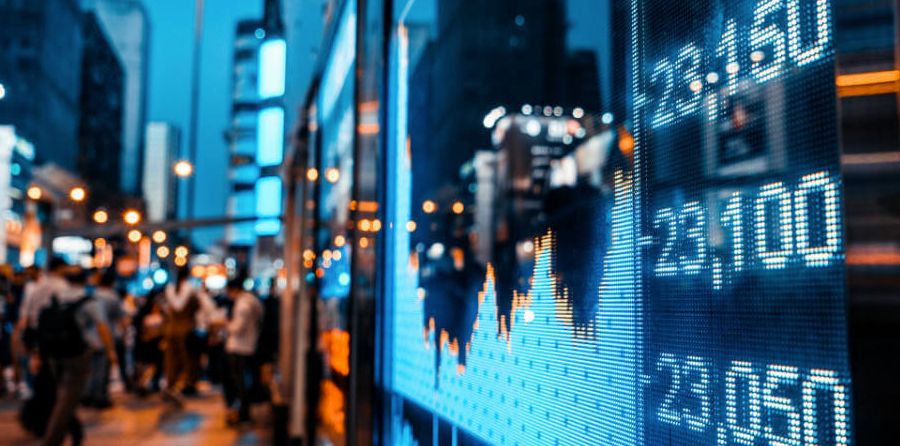 Current Global Economic Scenario – Is it a Good Time to Invest?
The times that we live in are undoubtedly extraordinarily fraught ones and with the economic scenario totally upended, it is seemingly well neighed impossible to decide if it is a good time to invest. While the world is undoubtedly reeling with the body blows that the Covid-19 pandemic has delivered it, there is no doubt about the fact that governments, communities, and individuals will have to find a way around the pervading gloom and press ahead with economic activities. This is necessary, as not restarting the economic engines of the world economy could lead to even more problems in the times ahead.
Governments around the world, in tandem with their central banks, are resorting to tools like quantitative easing (central banks buying government bonds and other securities) to stimulate the economy. This has created a torrent of fiat money, even while putting a cap on dividends which in turn leads to a fall in returns from investments like stocks and bonds.
Investors on their part are looking at parking their money in safe investments that retain their value, the recessionary impact of the pandemic notwithstanding. The most significant of these happen to be gold and precious metals. This is borne out by the YTD returns obtained from investing in Gold and Silver in comparison with other major assets as on July 29, 2020.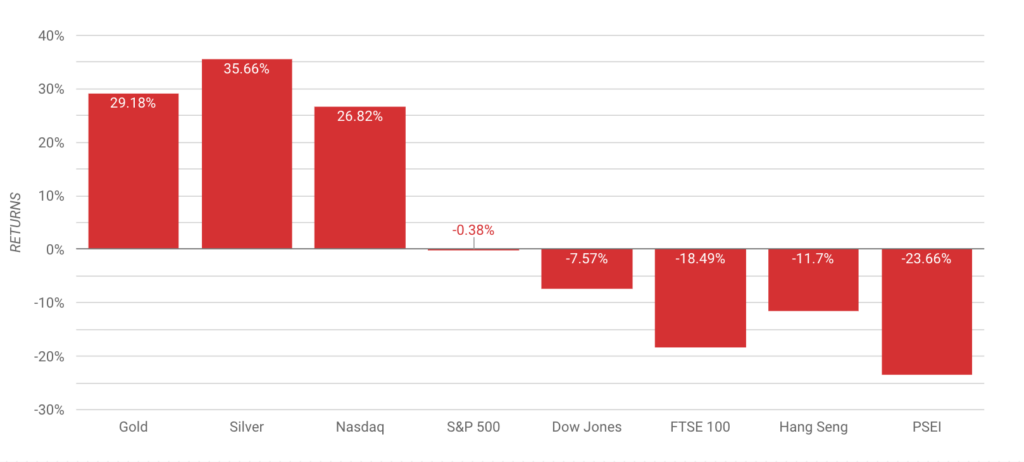 Gold is the Ideal Investment in Pandemic Times
Gold has historically been the investment of choice in times of grave financial crises. Even in the best of times investing in gold has been looked upon as a hedge against riskier investments. The following chart comparing returns obtained from gold vis-a-vis other well-regarded asset classes in times of past financial crises makes this quite clear.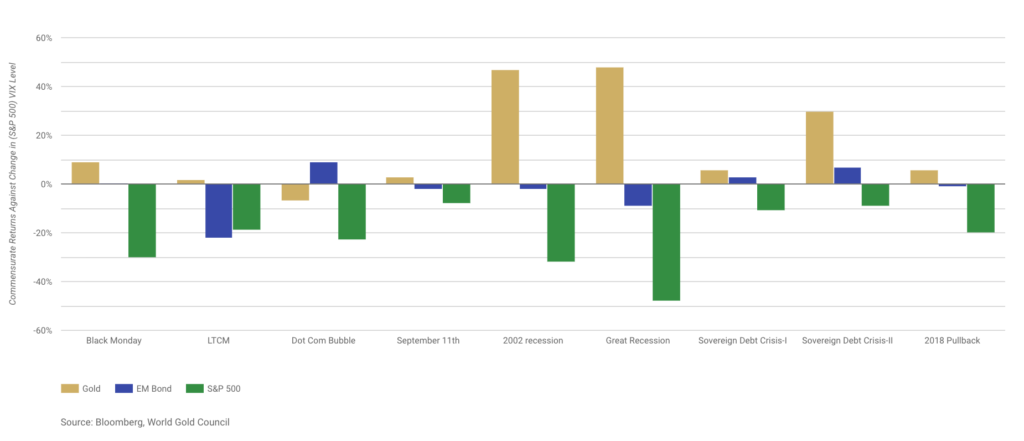 How to Make Informed Investment Decisions in the Times of a Global Pandemic
The humongous crisis confronting mankind on account of the Coronavirus pandemic is all very real. The businesses that rely primarily on physical contact and association, which is really a very large part of any economy have suffered a massive hit and many have closed down. To be very pessimistic and even panicky in such times is but natural and making an investment decision is not something that will come easily to most people in such circumstances.
However, it is also a fact that every crisis also presents an opportunity for those who are willing to seek it out. The e-commerce sector, for instance, has stepped up to the plate and greatly increased its market-share on account of the fact that the lock-down restrictions and social distancing measures have made home deliveries very popular. Other sectors that have looked up are medical supplies and essential commodities and one could look at entering these from an investment point of view.
Real estate and dividend stocks are other investments that make sense in these recessionary times.
Why Precious Metals Investment Stands Out
Ironically, though precious metals like gold have almost zero practical value, these have always been the investment of choice for people when faced with very uncertain times.  Gold, in particular, has traditionally been used as a hedging instrument against inflation.  With every drop in the value of the dollar, the amount of dollars per gold ounce goes up.
Its store of value largely stays undiminished, notwithstanding the prevailing economic scenario.  That apart, no matter how bad a crisis one is facing, Gold always comes in handy, even if one were to buy food, commodities, and even safe passage. Silver on the other hand too sees its price go up in a crisis on account of the fact that it is used in the electronics industry. As one can see the demand for technology can suddenly shot up in a crisis and those who have invested in silver can profit from that. As a matter of fact, investing in high-value metals makes eminent sense when faced with an epic crisis as these can be the ultimate means to trade and survive in an economy that is close to falling apart on account of a once in a lifetime crisis.
Popular Gold & Silver Products
Click HERE to find more products from LPM.